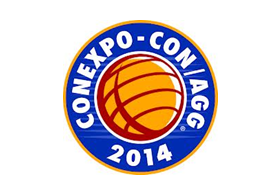 Stock Xchange attended the 2014 CONEXPO-CON/AGG in Las Vegas 4-8th March. The expo represents an unveiling of all the newest equipment, technology and product breakthrough for the construction industry. With over 2,400 exhibitors and 125,000 attendees showcasing new products and technologies from for every major construction industry including asphalt, aggregates, concrete, earthmoving, lifting, mining and utilities the event brings together a range of contractors, dealers, distributors, service providers, engineers, producers and municipalities.
Managing Director – Ross Spanbroek
"Our attendance at one of the world's largest expos provided SX with an opportunity to assess new products to offer our growing market and client base. Our attendance also provided us with the opportunity to meet with a number of our global clients and suppliers in one place. We look forward to introducing a number of innovative products we have agreed to provide for our clients and look forward to building our product range."
"A business absolutely devoted to service will have only one worry about profits. They will be embarrassingly large."
Henry Ford
ABOUT STOCK XCHANGE
Headquartered in Perth, Western Australia Stock Xchange (SX) is a global service providing flexible stock management & product solutions.
SX unique 360° service provides full management of Strategic Sourcing of Products, Transportation & Freight Services, Warehousing, Technical Support and Stock Management for the implementation of stock reduction programs.
SX end-to-end solutions move businesses faster, more efficiently, more strategically allowing improved working capital and operational efficiency.