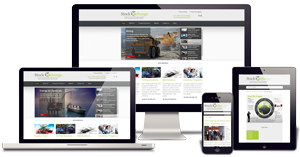 Stock Xchange announces the launch of its new fully responsive website and online offering.

SX website has been designed to be fully responsive providing access to trade and purchase SX products 24/7 from all online appliances while working in different time zones.

The website will allow clients to source, purchase, pay, and finalize dispatch orders without any delay. The website also provides online tracking of our clients orders ensuring timely delivery of their purchases.
Managing Director – Ross Spanbroek
"Our international markets require constant access to our stock listing and product solutions 24/7. The launch of our Gen I website will provide a "key point" to advancing our products and service offering to our global clients operations working in different time zones. We look forward to developing and evolving our online presence for the benefit of our clients and emerging markets."
"A business absolutely devoted to service will have only one worry about profits. They will be embarrassingly large."
Henry Ford
ABOUT STOCK XCHANGE
Headquartered in Perth, Western Australia Stock Xchange (SX) is a global service providing flexible stock management & product solutions.
SX unique 360° service provides full management of Strategic Sourcing of Products, Transportation & Freight Services, Warehousing, Technical Support and Stock Management for the implementation of stock reduction programs.
SX end-to-end solutions move businesses faster, more efficiently, more strategically allowing improved working capital and operational efficiency.