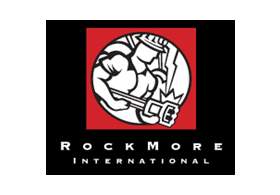 Stock Xchange is pleased to announce a strategic partnership with Rockmore International as a Platinum Partner. The partnership will provide high performance and innovative products & service throughout Asia Pacific, Africa and SX active global client base. Rockmore is a leading global USA manufacturer of premium quality percussive rock drilling tools with over 60 years' experience. Their high-performance products include DTH bits and hammers, extension & tunneling rods, tapered rods, and shank adapters threaded & tapered drill bits for the mining, exploration, water well & construction industries.
Managing Director – Ross Spanbroek
"We are pleased and excited that our strategy to partner with quality manufactures that can enhance our clients operations has seen us partner with Rockmore International. Their values and commitment to quality products together with ongoing R&D provide innovative products which will enhance our competitive advantage to our global clients. We look forward to building and developing new opportunities with Rockmore International."
"Continuous effort - not strength or intelligence - is the key to unlocking our potential."
Winston Churchill
ABOUT STOCK XCHANGE
Headquartered in Perth, Western Australia Stock Xchange (SX) is a global service providing flexible stock management & product solutions.
SX unique 360° service provides full management of Strategic Sourcing of Products, Transportation & Freight Services, Warehousing, Technical Support and Stock Management for the implementation of stock reduction programs.
SX end-to-end solutions move businesses faster, more efficiently, more strategically allowing improved working capital and operational efficiency.