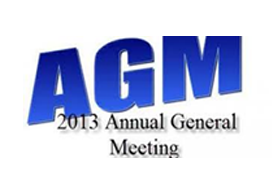 Stock Xchange attended a number our mining ASX clients AGM's during the month with many boards reporting tough results for the completed financial year.
A number of board members viewed the next financial year as challenging with many reporting a competitive market against falling commodity prices, forcing the scaling back of future projects. In many cases the declining exploration market was viewed as a leading indicator to the lack of confidence in the mining industry by the investment sector and this would lead to subdued investment, reduced market liquidity and higher expectations of return on investment into the mining sector.
Managing Director – Ross Spanbroek
"Our attendance at many of our clients AGM was an opportunity to gauge their intentions for the next financial year. It is very clear that the mining industry will see some consolidation through mergers and acquisitions by small to medium cap companies. The lack of confidence by investors also limited the ability to raise capital to support debt management or future growth."
"There are risks and costs to action. But they are far less than the long range risks of comfortable inaction."
John F. Kennedy
ABOUT STOCK XCHANGE
Headquartered in Perth, Western Australia Stock Xchange (SX) is a global service providing flexible stock management & product solutions.
SX unique 360° service provides full management of Strategic Sourcing of Products, Transportation & Freight Services, Warehousing, Technical Support and Stock Management for the implementation of stock reduction programs.
SX end-to-end solutions move businesses faster, more efficiently, more strategically allowing improved working capital and operational efficiency.