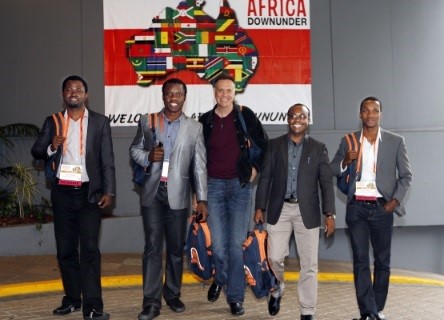 Stock Xchange attended the African Down Under conference from 28th - 30th August 2013 held in Perth, Western Australia. The conference is attended by international Mining Executives, Financiers, Government Officials, Investors, Suppliers and Mining Consultants.
The positive, changing face of the African continent is continuing to attract the lion's share of global exploration dollars as prospectors zoom in on its untold mineral riches. Countries which were previously considered
no-go areas have attracted a new wave of international investors, explorers and miners wanting to have another look. Africa is without question the world's greatest treasure trove – and has yet to be comprehensively explored using modern techniques.
Managing Director – Ross Spanbroek
"Our attendance at the African Down Under conference was a great opportunity to meet with our African and international clients on our home soil. We regard the African continent as an emerging market that can provide great opportunity for SX to build strong and long-term business opportunities. We look forward to working with our clients and the African communities in developing their businesses."
"Coming together is a beginning; keeping together is progress; working together is success."
Henry Ford
ABOUT STOCK XCHANGE
Headquartered in Perth, Western Australia Stock Xchange (SX) is a global service providing flexible stock management & product solutions.
SX unique 360° service provides full management of Strategic Sourcing of Products, Transportation & Freight Services, Warehousing, Technical Support and Stock Management for the implementation of stock reduction programs.
SX end-to-end solutions move businesses faster, more efficiently, more strategically allowing improved working capital and operational efficiency.