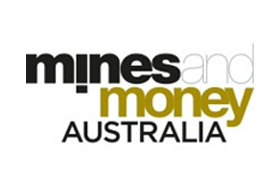 Stock Xchange attended the Mines & Money Australia 29th October – 1st November 2013 held in Melbourne, Victoria Australia. Mines and Money is the leading international event series for capital-raising and mining investment, where investors and developers come together to network, hear market analysis, compare investment options and share knowledge. Mines and Money brings together some of the most influential decision makers within mining companies and the investment community. The conference will update the latest trends in Chinese and Indian investment into Australian mining and debate key issues impacting on global mining and investment including cost efficiency, market risk and resource nationalism.
Managing Director – Ross Spanbroek
"Our attendance at Mines & Money Australia was a great opportunity to meet with industry decision makers regarding market analysis, future trends and investment opportunities. Assessing emerging markets and companies will remain critical to our strategic planning to serve our global clients and their businesses."
"He who is not courageous enough to take risks will accomplish nothing in life."
Muhammad Ali
ABOUT STOCK XCHANGE
Headquartered in Perth, Western Australia Stock Xchange (SX) is a global service providing flexible stock management & product solutions.
SX unique 360° service provides full management of Strategic Sourcing of Products, Transportation & Freight Services, Warehousing, Technical Support and Stock Management for the implementation of stock reduction programs.
SX end-to-end solutions move businesses faster, more efficiently, more strategically allowing improved working capital and operational efficiency.